Posted in
Game
on March 30th, 2009 by Dr. Warthan
Tags:
Automaton
,
Clockwork
,
Cold
,
Dystopia
,
Europe
,
Game
,
Gears
,
Robots
,
Soviet
,
Springs
,
Syberia
,
Train
,
Wind-up
Without a doubt, my favorite type of video game is Adventure.  Hours of hunting for the exact correct pixel to click on so that I can solve the friggin puzzle at last and move on with the plot.  I've played them for years, and I think I've played most of them, from King's Quest on.  Most of us are now into XBox 360 1st person shooters like Gears of War (including me), and the often overlooked Adventure type of game is slowly dying out.  But, if you're ever going to play an Adventure game, Syberia is the one to play.  It came out in 2002, and is simply the best game of its type ever produced.
What might interest you is the game's environment.  Beautifully rendered artful backgrounds, a clockwork train (it winds up), mechanical automatons, gears, springs, airships, dystopia's, all presented in a well thought out and compelling story.  The game is challenging, but not so much that you need to turn to a walk-through.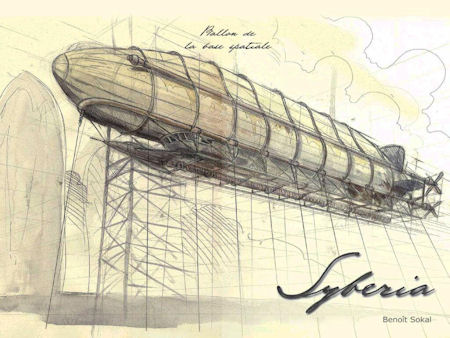 Available for the PC, Original Xbox, and recently the Nintendo DS.  Play it on GameTap (or similar service), or get it and load it into a virtual machine like Microsoft's VirtualPC or VMware.  Official home page with screenshots and videos: http://www.syberia-series.com/en/  Also, stay away from the sequel Siberia II, it wasn't all that good.